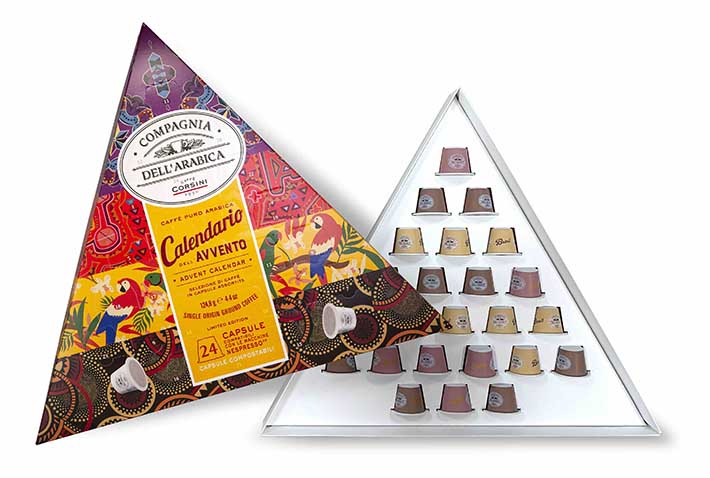 Normally, chocolate gift boxes are bought for romantic occasions such as Valentine's Day or anniversaries. A box of gourmet chocolates can also be an ideal gift for many other occasions.
Almost everyone loves chocolate, regardless of their age or gender. According to HowStuffWorks, People favorite desserts are fudge, chocolate cake, chocolate chip cookies, and brownies. All of these contain chocolate. If you're not sure of someone's specific chocolate preferences, you can choose a box that mixes different types.Chocolate can be purchased for any of the following reasons.
BABY SHOWER
Baby shower guests usually buy baby clothes and toys, but the future mother needs some pampering as well. When you show up with a beautiful chocolate packaging gift box, she'll feel so loved.
According to BabyCenter.com, pregnant women can consume moderate amounts of chocolate. There is even evidence that chocolate may reduce the risk of preeclampsia.Consider buying strawberry cheesecake creams for your friend who is expecting a girl. The pink center will be a perfect match for the celebration.
ENGAGEMENT PARTY
Send the soon-to-be newlyweds a box filled with their favorite sweets. You can't go wrong with a box of chocolates if you want something both partners will enjoy. Chocolate is often associated with women in American culture. However, most men enjoy a sweet treat as well.
Which chocolate best represents love and passion? A romantic occasion calls for sweet Irish cream truffles and delicate stem cherries.
GRADUATION
The norm is to give the graduate a card or money, but that is cliché and boring.Bring the grad and his or her family a box of a popular but unique treat like caramel bites or marshmallow squares. There is nothing sweeter than a box of chocolates to celebrate a difficult achievement and to look forward to sweeter things ahead.

MOVING IN
Whether you're attending a housewarming party for old friends or new neighbors, it's hard to know what to bring. People might be short on food in their new homes, so why not bring a dessert?
Among the most popular chocolates are butter almond toffees, peanut butter bites, and chocolate mints. Since pineapples are symbols of welcome, dark pineapple creams are a subtle way to welcome someone to the neighborhood.
BIRTHDAY
Usually, a child's birthday means a new toy, but what do you get an adult for his or her birthday? No matter what your age is, gourmet chocolates make a great gift for anyone.
The most chocolate is consumed by adults between the ages of 18 and 44, according to Statista. 31% of adults ages 45 to 64 aren't far behind. Chocolate fans can be found in every age group. Try pecan alligators for a birthday party.
TEST FAILURES OR OTHER DISAPPOINTMENTS
You want to let your friend know that you are thinking of them after a challenging experience. You can express your love and friendship with a box of chocolate.
Dark chocolate stimulates endorphins and can improve mood. As a result, dark chocolate can make your friend feel a little happier and a little more hopeful.
GIRLS' NIGHT OUT
Women and chocolate are associated with our culture. Whether it's a stereotype or not, women love chocolate. 40% of women report craving chocolate, according to VeryWell.com.
Imagine getting together with your girlfriends and sharing a box of gourmet chocolates. Each person can select their favorite chocolate, whether it's mints, toffees, or caramels.
ACHIEVING AN OBJECTIVE
The best way to congratulate someone is with a large box of chocolates, right? If your friend just received a promotion, your sibling just won a championship, or your coworker just completed a difficult project, reward them with something truly delicious.
Avoid chocolates containing nuts, pineapple, or coconut if you are not sure about the recipient's allergies. Most people are safe to consume mints and caramels, but if you're not sure, you can always ask.
SAYING THANK YOU
Saying "thank you" doesn't seem enough when you're grateful for someone's presence in your life. You can express your gratitude with a box of gourmet chocolates.
It is not necessary to write a lengthy thank you note to show your gratitude. Let the chocolates do the talking, and simply write "thank you" on the gift box.
Chocolate boxes gift aren't just for anniversaries. Many types of events, celebrations, and circumstances call for chocolate. Make someone's day a little brighter by giving them a chocolate gift box.
TOPICS:chocolate gift boxes,chocolate packaging gift box,box of chocolate,chocolate boxes gift