How do the chocolate boxes increase chocolate sales?
Views: 7 Author: Site Editor Publish Time: 2022-06-27 Origin: Site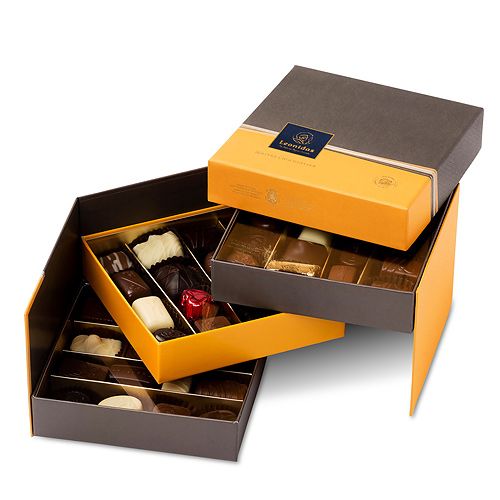 Chocolate boxes increase the value of your products. They are the best options for improving the looks of your items. You can customize them however you like. This can increase sales.

In this industry, you must use these packages to increase your sales. They are mainly used at festivals and other occasions.

Would you like to increase sales of your chocolate boxes packaging? Want to show potential customers that your company sells the best box of chocolates? Consider these ways to promote your business and increase chocolate gift box sales simultaneously. Let's go through it one by one.
1.Advertise your luxury chocolate box to the target market
If you want as many people to know about the chocolate packaging boxes you sell, you need to target a specific audience. Identify your target audience, prioritize their needs, and tell them about your printing business. You'd like to target businesspeople, young professionals, and office employees who are pressed for time. Consider their purchasing habits to find out where they purchase chocolate gift boxes.
2.Offer some discount or promotions
If your sales are higher than your competitor's, offer a discount or promotion. Two dozen chocolate gift boxes can be purchased for 20% off. Your chocolate box will benefit from this method of persuasion.
3.Be creative while selling
Many marketing strategies fail to captivate your attention. Make your marketing plan creative to stand out from the competition and increase sales. Tell them about the features of your chocolate boxes and how your box will benefit their brand. Increase your sales in a unique and subtle way!
4.Promotional Gifts
You can boost your sales with promotional gifts. By using your promotional chocolate gift box, your consumer promotes you. Using advertising to promote is also effective. Promotional chocolate gift boxes are also less expensive than the actual item. A marketing gift box can quickly attract the attention of your target audience.
5.Theme related colors
The most effective way to attract clients is to use chocolate boxes with theme-related colors. These are mostly used around Christmas, Halloween, and other holidays. These festivals are a celebration of joy. Packaging that reflects the colors of these events will attract customers. For Christmas, you might use green and red packaging.
To attract clients' attention around Halloween, you might employ a blend of spooky hues. These colors influence purchasing decisions and increase product sales. Your items will be recognizable from a distance due to the tones. In PMS and CMYK colour models, unique mixtures can be created.
6.Product protection
When formal gatherings are approaching, people exchange gifts. While choosing these gifts, they consider their durability. Chocolate boxes designed by Xianda Gift Box focus on durability. Chocolates and candy are delicate items. If they are exposed to high heat and moisture, they will deteriorate.
Your clients will not want to send broken boxes to their relatives. Paperboard, Kraft and Environmental protection are resistant to environmental changes. These packages are long-lasting and add to the packaging's protection. Furthermore, they simplify the shipment process.