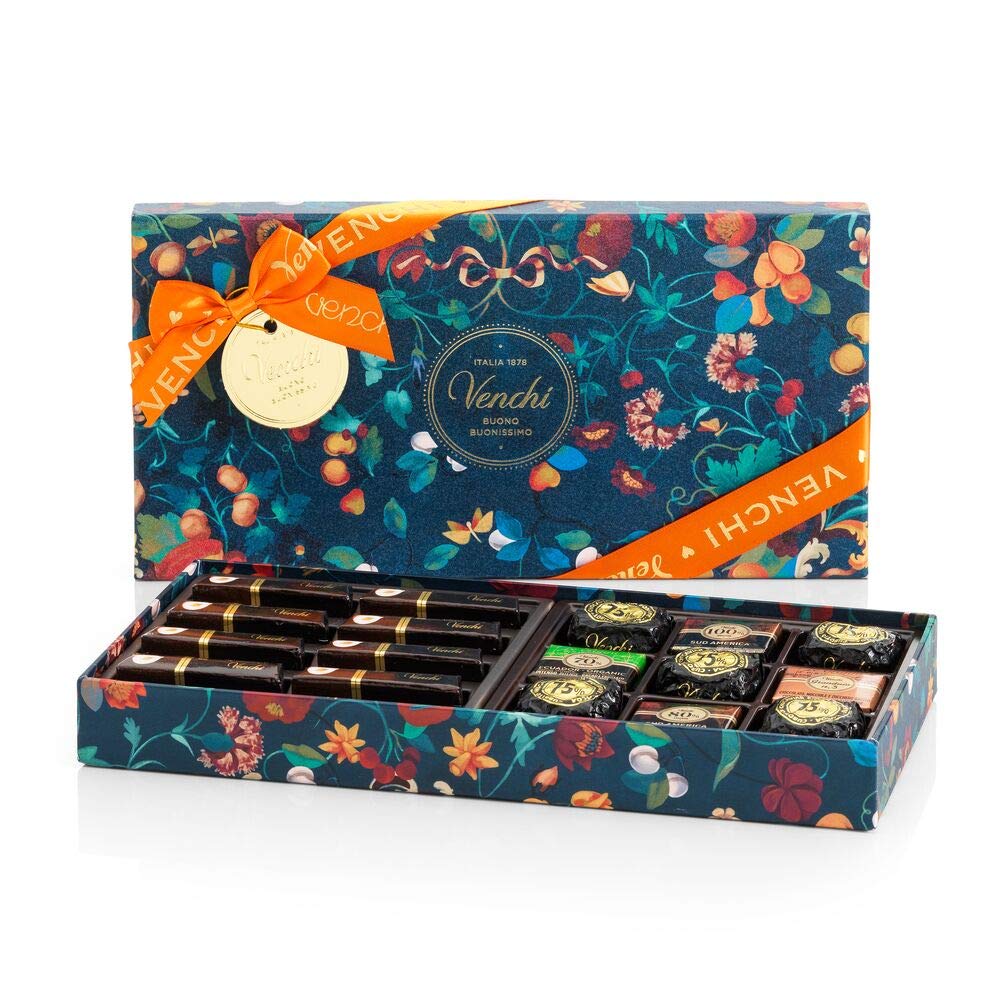 Have you ever wondered what goes into chocolate packaging box gift?You might not realize how complicated the process is.
If you are packaging chocolate professionally or simply for a gift, you need both technique and packaging. It could result in a damaged product if one of these is left out.From production to shipping, we'll explore all the factors that go into packaging a perfect box of chocolate.
Preparing All Chocolate Packaging Boxes Gift Components
Chocolate packaging goes beyond wrapping it and packing it in a box. Customers' experiences are greatly enhanced by sophisticated packaging, which not only reinforces a brand's identity but also protects sweets inside.
1) Chocolate Packaging Boxes Gift
Choosing the box in which the chocolate will be packaged is the first step. The lid and base of a chocolate box are usually made of two parts.
As such, professionals can showcase their brand or design flair on chocolate boxes. For this reason, chocolate packaging boxes gift can range from simple to extravagant.
The purpose of the design is to entice your customers through artwork, structure, and branding. Consider the box design as a way to build excitement for the chocolates inside.

The options are truly endless when it comes to these designs. You can add some accessories for added interest, such as ribbons or metallic embellishments. Even some companies choose boxes with window lids so that their chocolates can stand out and be enticing on their own.
No matter what design you choose, the chocolate box needs to be sturdy and well made. You don't want the box to look great but break apart if you don't handle it carefully.

2) Plastic Tray
The next step is to place a plastic tray inside the box. The food-safe plastic tray holds the candy in place to prevent damage and to provide an aesthetically pleasing layout once the box is opened.
Trays come in a variety of colors, arrangements, and sizes. The container contains a specific number of small compartments, each designed to hold a single piece of chocolate. Additionally, each compartment corresponds to the shape of each chocolate piece.
Several purposes can be served by these plastic trays, including shipping chocolate and displaying it.
3) Candy Pads
The candy pads are placed on top of the plastic tray as protection for the candy inside. During moving or shipping, they cushion the contents, allowing them to spring against the lid. By using multilayered paper, the inside structure acts as a cushion via paper springs.
Depending on your chocolate packaging needs, these pads also vary in thickness. Plies are used to measure thickness; the higher the number, the thicker the pad. Compared to 7ply candy pads, 3ply candy pads provide a relatively thin cushion.
Candy pad manufacturers usually use glassine paper for specific materials. The reason for this is that glassine paper is resistant to grease, doesn't absorb water, and is highly resistant to air passage. Glassine paper is also available in a food-grade variety that can be used in contact with chocolate.
Candy pads are extremely customizable, just like chocolate packaging boxes gift. They can be cut into any shape to fit snugly inside the box. The packaging can also be printed with different colors, patterns, and company logos to add a touch of sophistication.
In order to ensure that your chocolate is packed properly, several parts work together. These include chocolate packaing boxes gift, plastic trays, and candy pads.

Packaging Methods
You may also need to consider how to ship your chocolate after you package it carefully using the two main packaging components mentioned above.
Everything from the chocolate box to the candy pad is designed to keep the contents safe, but simply mailing your box isn't a good idea.
In this article, we'll explore how to properly package chocolate for shipping.
Selecting the Right Box

Chocolate packaging boxes gift of the right size play an important role in the presentation of your chocolates. You need to leave room for some protective packaging, like bubble wrap, but you should also leave space between the contents and the outside of the package.
The space allows both crunch room during shipping, as well as keeping outside heat away from the chocolates inside. The rule of thumb is to choose a box that is about 2 to 3 times the size of what you are shipping.

Add Extra Protection

Bubble wrap is an essential part of shipping candy. Bubble wrap coated with mylar is especially useful since it acts as an insulator and a heat deflector, protecting the contents of a package from the elements and shipping hazards.