Early Enthusiasm for Advent Calendar Packaging Box
Views: 2 Author: Site Editor Publish Time: 2022-08-12 Origin: Site Inquire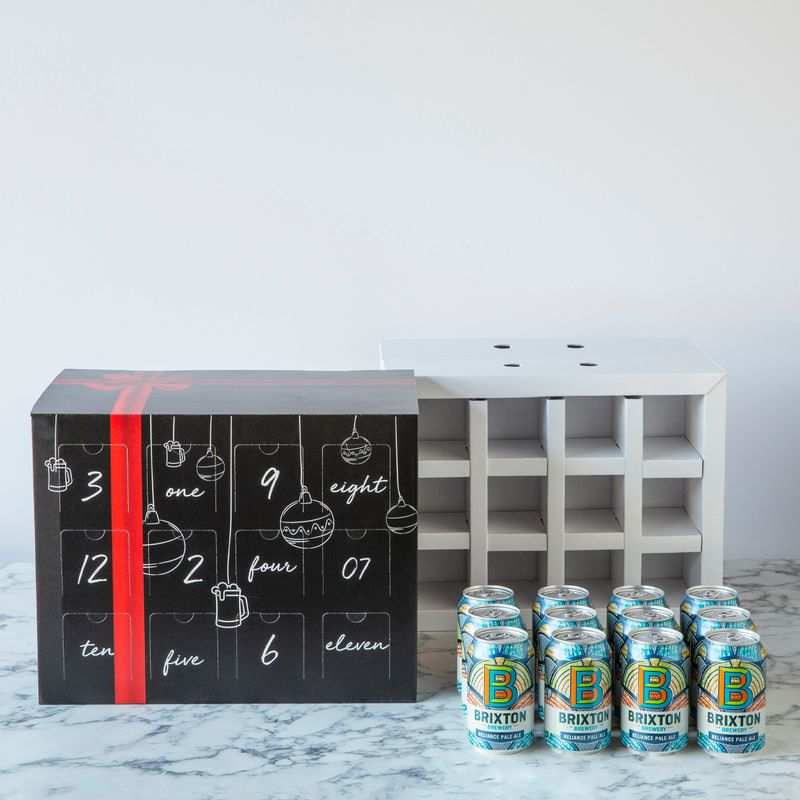 Christmas might seem a little early - but preparation is key when it comes to packaging!Your brand can benefit from bespoke advent calendars in a variety of ways. Non-chocolate advent calendars have boomed in recent years: spirits, beauty, and even cheese have been embraced.A variety of sizes are available for bespoke calendars, from 24 to 25 days.Even if it seems odd thinking of snowflakes and reindeer in July, now is the perfect time to invest in your packaging.
IMPROVE BRAND IDENTITY & VOICE
You can let your brand identity shine through holiday packaging. It's particularly fun if you're a legacy brand that hasn't been able to experiment with your image, or a new brand that wants to.You can get playful with an advent calendar packaging box. They're about joy and mystery, and you can branch out from traditional packaging options even if you stick with set brand colours and fonts.
A LUXURY OFFERING AND PREMIUMISATION

Something we've seen a lot of in the move away from traditional chocolate advent calendars is the rise of premiumisation.In the past few years, brands have capitalized on the festive spirit, with advent calendars now considered a luxury product.For advent calendars gift box is a key aspect of cornering this premium market. Advent calendars are designed to hide their contents, so the usual rules of packaging don't apply - whether you sell in-store or online.
There are many brands picking up on this advent calendar packaging box trend, so you'll need to stand out. And one way to stand out? Make sure your advent calendar packaging is well.A completely bespoke calendar can be created for your brand with the variety of options available.
IMPROVING CUSTOMER EXPERIENCE
People are increasingly considering customer experience when shopping with brands, according to PWC.From the moment a potential customer hears about your brand to the unboxing - and even beyond, as they (hopefully!) recommend your company to friends!
Many brands are falling short after the sale, though. Their business is based on the build-up, not realizing that loyal customers - especially those who become advocates to their social circles - are much better than one-time customers.
A wonderful customer experience can be topped off by putting some thought into packaging.In addition to the product itself, packaging is the last touchpoint your customers have with your brand before deciding whether or not to buy again.
This kind of attention to detail can only enhance the luxury feel of advent calendars.A spirit-filled calendar may benefit from rigidity and protection, ensuring the drinks arrive intact. An extra touch, you say? Inside the doors, there is a list of cocktail recipes!
A skincare brand might emphasize sustainably sourced materials while garnishing the calendar with beautiful aesthetic colors that are Instagrammable.When designing advent calendar packaging box, it's important to know what your customers need and want.
THE CHANCE TO PROMOTE DIFFERENT PRODUCTS
You can introduce your product offering to customers with advent calendars. Perhaps you have a cult product and want to lure long-term customers to try something new as well.You might also target the gift market. Advent calendars not only build suspense (and provide almost a whole month of gifts!) but offer variety: there's bound to be something the recipient will like!
Let's face it - we all love unboxing things. Opening a door every day to discover what lies behind is much more exciting than receiving 24 wrapped gifts.Is Christmas on your mind already? Get in touch with us on +86 13790243114 or request a quote here.