Considerations for customizing cosmetic boxes
Views: 212 Author: XianDa Publish Time: 2023-05-24 Origin: Site Inquire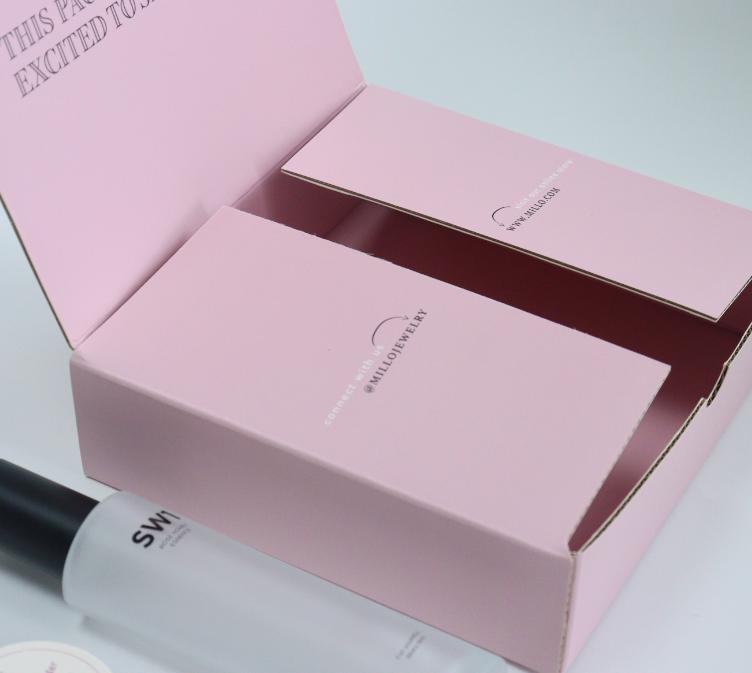 There are numerous ways to personalize creative boxes for your cosmetics company to offer a sense of quality and flair to your cosmetics. However, when constructing a custom cosmetic box, ensure that you grasp the following characteristics that must be carefully addressed when purchasing a custom cosmetic box.
1. Choice of materials
Please take attention when selecting materials for innovative packaging boxes for personalized cosmetics. It improves the product's appearance and gives a high level of product stability. High-quality and long-lasting packaging materials (such as kraft paper, cardboard, and corrugated paper) are crucial material choices for fragile cosmetics. Choosing the proper material for the product packaging requirements can improve the cosmetic product's appearance and make it more appealing to buyers.
2. Choose the right packaging size
Choosing the right size for creative packaging boxes for custom cosmetics is very important to prevent product damage and breakage. The right size of the packaging will provide better protection for the product without leaving any gaps so that the product can move around the box and increase the chances of damage to the product.
3. Use advanced printing technology
Product boxes use high color printing technology, i.e. digital and offset printing, and use high-quality printing inks, i.e. CMYK and PMS, to produce better printing results. Please pay attention to choosing the right printing method to reflect the quality perception and influence the consumer's purchasing behavior.
4. Choose the right packaging style
No matter what type of cosmetics a brand sells, take care to choose a better creative box packaging style for cosmetics so that customers can see it more easily. However, please pay attention to choosing the right packaging style according to product needs to increase product appeal and attract more eyeballs.
5. Enhance brand promotion opportunities
Customized cosmetic boxes with brand logos, names, and marketing slogans can be integrated into the box to increase the company's marketing effect. Furthermore, personalized cosmetic boxes with brand colors will demonstrate the brand's individuality and establish a distinct brand differentiation in the market. To draw attention to the design parts, several finishing techniques such as dotted U, foil stamping, embossing, and embossing can be used.
If you're thinking about making your creative packaging boxes for cosmetics more sustainable, we hope these eco-friendly packaging advantages will help you decide. Please contact us and we will advise you on the appropriate packaging solutions for your goods.