What You Need to Know About Custom Perfume Boxes
Views: 131 Author: Xianda Publish Time: 2022-11-08 Origin: Site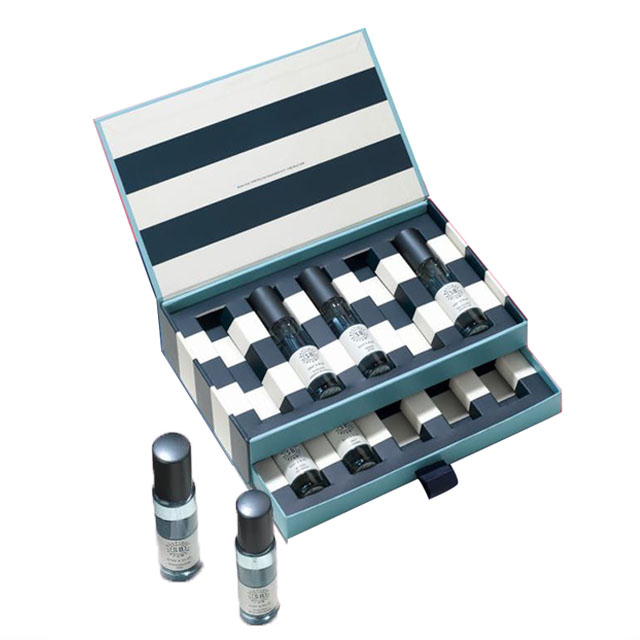 Perfume is one of the first things that comes to mind when we think of giving someone a gift. Perfumes are equally delicate and sophisticated and require incredible packaging to stand out. In recent years, many famous brands have used custom perfume boxes to enhance the visual appeal of their products.
Perfume boxes play a crucial role in portraying a brand's image. Custom perfume boxes give your products all the amazing features that were holding them back from being exceptional. Your packaging will draw customers to your perfume brand even before they try out the fragrance.
Your products will be amazingly presented among other competitive products when you choose from a variety of custom perfume boxes.Here are some amazing features of custom perfume boxes that make your products stand out:
Customers Are Attracted By Customization:
When a fragrance elevates the mood of a person, its packaging must also be equally stunning in order to convey a powerful message. In addition to being sentimental, our perfumes have a high sentimental value due to the fact that people often give them as gifts. To make your custom boxes unique and stylish, brands can choose perfume packaging boxes.

Using custom perfume boxes, you can do good justice to your scents. The options are endless as to the custom box style, shape, size, and color. It is always a good idea to experiment with different perfume packaging styles, because you never know which design will appeal to your end users.
With custom packaging, brands can add a touch of elegance by foil stamping in gold or silver. If you use custom perfume boxes with attractive design elements, you are ensuring that your products are classy and memorable because your packaging box is a unique identity for your products.
Protect Your Scents At All Times:
In order to preserve the product's delicate nature and pack it in beautiful glass bottles, a robust and durable package is a necessity. Just like your customized scent, your scent packaging can also be customized according to the needs of your product.As perfumes contain alcohol, they are susceptible to being flammable and evaporating. In order to ensure the longevity of your fragrances, it is essential to use good packaging. Brands can choose the material that best fits the packaging of their products by using custom perfume boxes.
To keep perfumes safe from all kinds of damage, custom rigid boxes are the best choice. Packaging made of rigid materials and cardboard is the best when it comes to protecting with class.Adding a little oomph and protecting your fragrance with a fancy perfume box made of rigid material is an excellent option with numerous customization options.
Designing Attractive Packaging:

It isn't easy to win over a customer's heart. Your packaging needs to be personalized so that it doesn't look like a runoff to keep your customers happy. Custom perfume packaging boxes are splendid boxes that make your precious products stand out, as their name implies.Now that packaging design technology has advanced, brands are able to be as creative as Picasso.
In this day and age, custom packaging makes everything seem possible. Brands can get their imagined design in just a click. Custom presume boxes need to be appealing to all consumers. A custom perfume box can be customized to include gold foiling, spot UV, custom inserts, custom die-cut windows, CMYK color schemes, and a variety of coatings, including lamination.
Having these features can also enhance your brand's marketing, as you can also include your logo digitally printed or embossed on your perfume packaging. This not only enhances the look of your product but also gives your brand a sense of luxury.
Briefly:
Besides making an impression with your perfumes, you can also make an impression with stunning custom perfume boxes. Custom perfume boxes are stylish, secure, and keep your product fresh for years to come. Brands can also get these custom perfume boxes at a wholesale price now, which helps them stay within their budget as well as make a mark on the market.