THE CUSTOM CHOCOLATE PACKAGING BOXES DELIGHT THE BUYERS & CONSUMERS
Views: 3 Author: Site Editor Publish Time: 2022-07-23 Origin: Site Inquire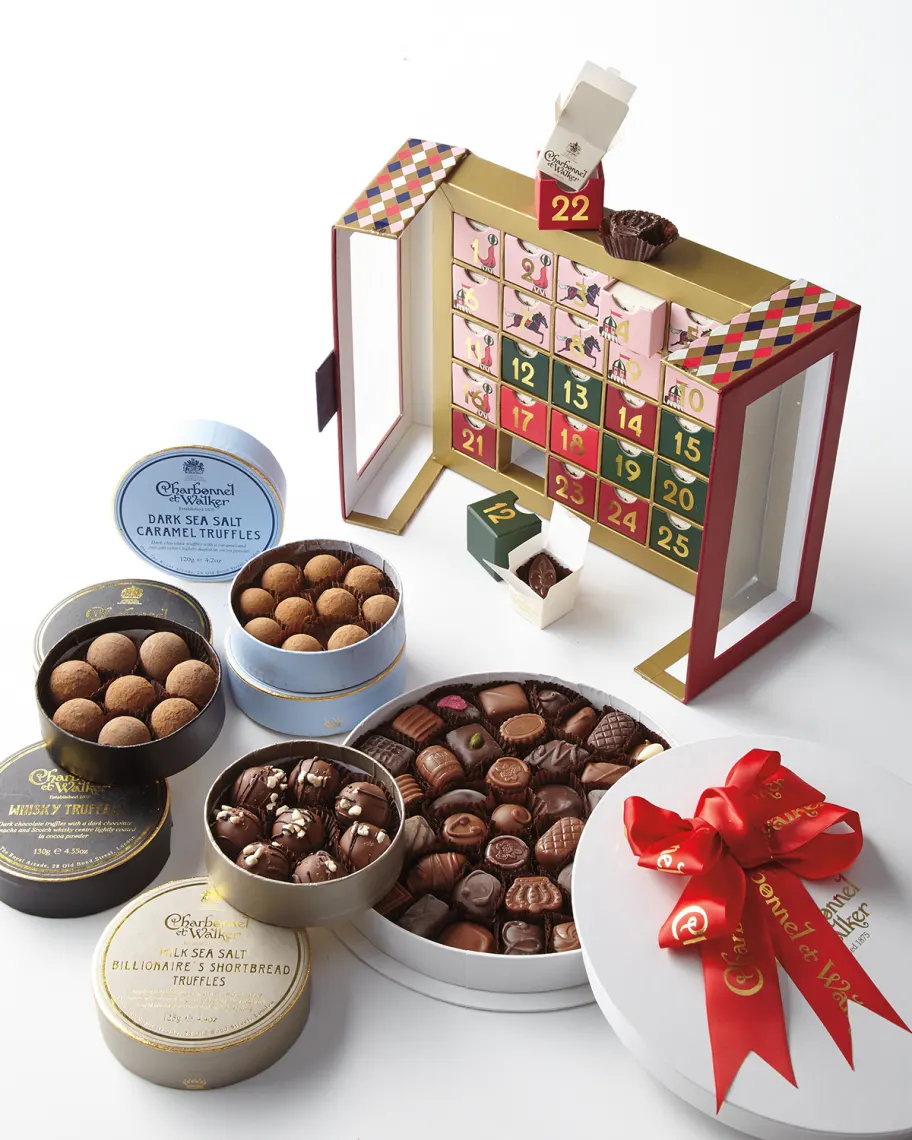 As a gift option, chocolates and sweets are considered amazing. General events like Christmas and New Year also serve it to guests and friends. Serving chocolates at birthday parties or other get-togethers can enhance an event's charm. The most delectable sweet item on the market is chocolate. Especially kids like chocolate in any form, including candies and bars. For lovers and other customers, chocolate comes in a variety of flavors and forms. Manufacturers usually package and retail chocolate in custom boxes to distinguish their products from others on the market. Retailers must be concerned about creating unique custom chocolate packaging boxes in order to enhance sales.
What could possibly be better than enticing customers with beautifully packaged chocolates in customized boxes? The easiest and most affordable way to wrap your sweets is in delightful boxes. Serve delectable chocolates in custom chocolate packaging boxes to your invitees to earn best friend and best family member status. For any event or business purpose, you need custom packaging. Chocolate consumers would definitely be delighted by highly customized packaging.
Following are some easy ways to make chocolate boxes more beautiful and enjoyable.
Beautifully Shaped Chocolate Boxes

Chocolates come in various shapes, such as hearts, stars, balls, squares, triangles or rounds, with different toppings and fillings. In a marketplace, you can buy honey-filled chocolates, nuts and peanut chocolate, milk chocolate, etc. There are some creative thinkers who order their own custom-designed boxes. Some manufacturers and companies still use standard-shaped boxes with typical designs. Custom-shaped boxes are the best way to add a touch of uniqueness to your chocolates. You can easily add individuality to your sweet products this way.
Personalized Chocolate Packaging With Charming Prints
Think creatively about the box printing if you're ordering custom packaging for your chocolate products. People should be enticed by its high quality and enchanting qualities. Choose CMYK printing on the boxes or Pantone Matching System colors, it all depends on your requirements. Custom chocolate packaging boxes can be made more appealing and unique by using 3D printing. Customers will remember your chocolate if you imprint the company's name in an exclusive way. In addition, you can have the boxes printed with the chocolate description and expiration date. Receivers feel more satisfied when they receive such boxes.
High Quality Boxes to Preserve Chocolates
The quality of the box is just as important as the quality of the chocolate. It is possible for chocolates to spoil or leak if they are packaged in low-quality boxes. Just a little hot temperature can melt chocolates and cause them to leak out of their packaging. The environment and toxins can also spoil chocolate products. Packaging boxes should be manufactured with a first-class material, either cardboard or Kraft paper. The best way to store and preserve edibles for a long time is to use top quality boxes.
Additional Choices to Adorn these Custom Boxes
After applying some add-ons to your boxes, the boxes will get even more glam. Additional choices include gloss or matte lamination, silver or gold foiling, aqueous coating, die-cutting, and spot UV. For chocolate boxes aimed at children, you can customize them with cartoon images or sparkling colors. If you need boxes to serve chocolate candies at a special event, you can have them personalized. The most required gift boxes are Christmas chocolate boxes, New Year chocolate boxes, Birthday themes chocolate boxes, etc.
You can easily pack, serve, and retail your lip-smacking chocolates with custom printed boxes, whether for business or personal reasons. Contact us at +86 13790243114 info@xiandagiftbox.com for chocolate boxes tailored to your specifications. We will provide you with topnotch packaging at a reasonable price.