Round flower box introduce
Views: 12 Author: Site Editor Publish Time: 2022-07-03 Origin: Site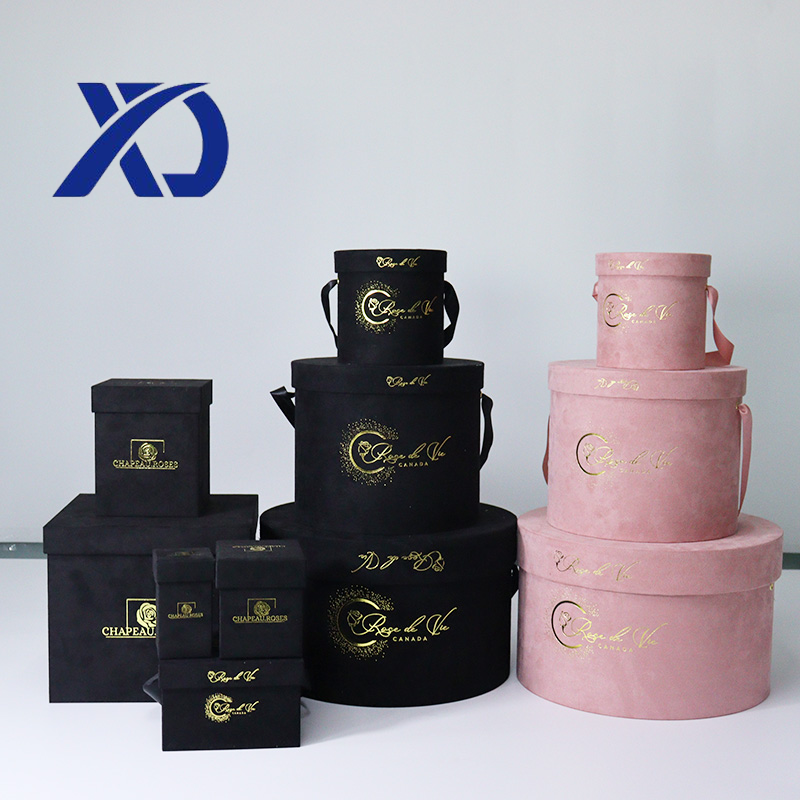 What's a paper round flower box?
Paperboard round flower boxes are becoming more and more popular. For many people, first impressions or surprises are paramount. The packaging gift box is continuously being updated, and the flower gift box has quickly won the hearts of many young people. Beautiful flower boxes can attract girls' love. Romantic and beautiful packaging can make the presentation more appealing.
Your recipients will feel like they're in a fairy tale! A friend once gave her a cylindrical flower box. In a delicate flower box paper bag, his girlfriend began to ask if it was a cake. Upon opening the lid, the girl who received the flower was pleasantly surprised!


Why should you choose a cylindrical flower box?
The cylindrical flower box has a beautiful shape and is easy to hold.
Round paper flower boxes have a very beautiful appearance and are very easy to hold because they are rounded. Like bucket flower boxes, they are easy to hold. There is a gir holding a clean pot of flowers in her hands. Her nose just catches the scent of bursts of flowers, which is a wonderful and happy experience for her.

l.Paper cylinder gift flower box is inexpensive.
Since a bunch of flowers is large, the size of the flower box is also large. If you want a custom-made acrylic flower box, the price will be 3 ~ 6 USD. It costs about $ 3 to $4.5 to buy a paper cylinder flower box depending on its size and quantity. The price of a paper cylinder flower box is generally 50% less than the price of an acrylic flower box of the same volume. A high level of automation is found in cylindrical flower boxes, while manual labor is required in square flower boxes. In addition, paper cylinder flower boxes are 30% cheaper than square paper gift flower boxes.


Paper round flower box with environmental protection
Cylindrical paper flower boxes are made of paper, which is one of the most natural and environmentally friendly packaging materials. Plastic, and glass takes decades or even thousands of years. In addition, paper materials usually degrade in tens or even months. The process of making paper cylinder packaging boxes from paper does not generate waste, and the impact on the environment is minimal.

Reusable cylindrical flower box.
Cylindrical flower boxes usually have relatively large diameters. Cylindrical flower boxes are available in diameters ranging from 15cm to 40cm, and their heights range from 17cm to 40cm. After purchasing flowers, customers can use the cylindrical flower box as a home storage box even after the flowers have withered. Who would just throw away a big, beautiful, thick paper tube? Cylindrical flower boxes can be used to store children's toys, snacks, and small household items. In addition to this, a flower box with a large flower box manufacturer's logo on the cabinet or desktop is itself a form of free advertising. And this advertisement is long-term because the cylindrical flower box is too useful as a home storage box.

How do you customize a custom flower box?
Cylindrical flower boxes are produced similarly to cylindrical flower boxes in general, however the diameter of cylindrical flower boxes is much larger than that of ordinary cylindrical boxes. The mold cost of the cylindrical flower box is proportional to the diameter, while the round flower box has a large mold cost due to its large diameter. Therefore, we can use the existing large-diameter cylindrical molds that are very close to the size of the flower box according to the customer's specifications.

Contemporary packaging designers have designed a variety of stylish cylindrical flower boxes.



If you value economy, the white round flower box with golden logo, or the black round flower box with golden logo would be a good choice. Because pure white flower box or pure black flower box can use white paper or black paper instead of printing, saving printing costs.


Some round paper box for flower adding ribbon handle. With the ribbon handle, you can lift the flower box more easily and it also adds more luxury to the flower hat box.