BUILDING A BRAND WITH CUSTOM SOAP BOXES
Views: 8 Author: Site Editor Publish Time: 2022-08-24 Origin: Site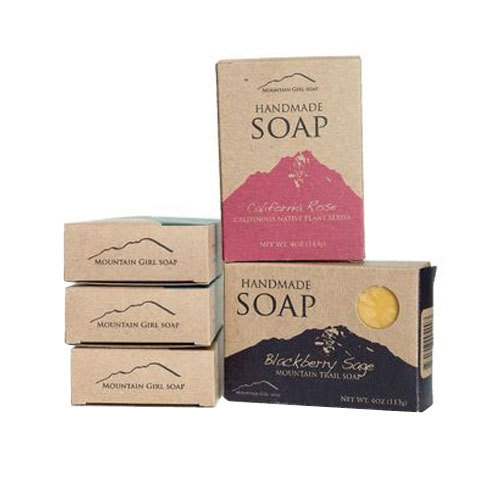 Is there a way for you to maintain the standards of your brand? Is there a way you can reflect the strong brand image of your brand to your customers? Good product packaging influences consumer behavior greatly. A poor packaging solution will negatively impact your company's sales. However, a custom-designed packaging does more for your business than a conventional one. This increases not only the repute of your brand, but also its image in the market.
The use of customized packaging boxes is increasing in popularity among different industries. Soap brands present their products in Custom Soap Boxes in order to attract customers. As important as the soap itself is its packaging. Customized packaging will increase your brand's perceived value. Additionally, the unique packaging of your soap will make your product stand out.
It can be quite difficult to select the right box manufacturer for your product packaging. The Custom Packaging is the best choice to fulfill your needs. Our unique customized services not only make your product visible on the market, but also increase your sales.
Choosing the best soap boxes
Innovating packaging ideas for product boxes is a growing industry. For your soap brand to grow quickly, you should embrace unique style boxes. To choose the best soap packaging, follow the step-by-step guide.

Packaging materials
You can't make your product stand out unless you choose good quality materials for the soap packaging. To maintain their quality, soaps must be packed in durable packaging material. Our professional designers can create any box you want by using the material of your choice. Customers can choose the thickness level of their custom-made boxes.
Size and shape of the packaging
A custom-made box for soaps must be the right size and shape. Product size should determine the size of the box. Your product will be more appealing if it is the right size and shape. To grab a customer's attention, choose the right packaging size and shape.
Packaging design and color
When ordering custom soap boxes, choosing the right color and design is crucial. A brand's image is greatly influenced by its color. Our soap boxes can be designed in any color you want. Packaging boxes play an important role in adding appeal to your product. CMYK and PMS printing will make the boxes look more attractive and fascinating. A well-designed brand will give you an edge over your competitors.
Packaging add-ons
A soap packaging box with attractive add-ons will enhance the product's visual appeal. The boxes can be finished by applying coatings, foiling, embossing, spot UV, aqueous coatings, lamination, etc., to give them a rich appearance. In addition, die-cut windows can be made in any shape and size. Windowed boxes will allow customers to smell and see the product. Your brand will be prominent in the market if you adopt unique customizing options.
Professional designers help design the box
Our professional designers can help you design the custom soapboxes without any extra charge. Our 'The Custom Packaging' team can be reached by email at info@xiandagiftbox.com or by phone at +86 137 9024 3114.