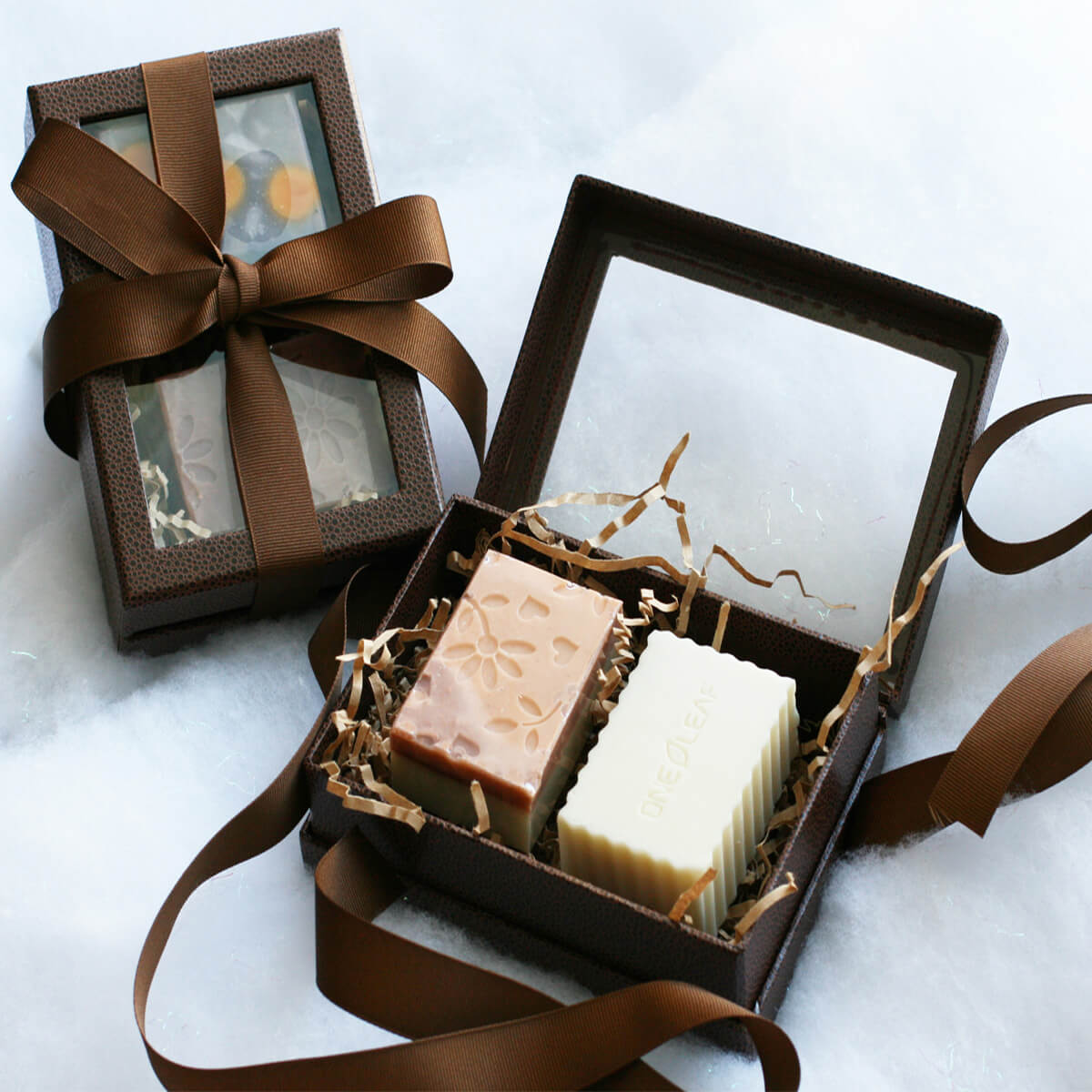 The beauty and skincare market is highly competitive. Several products are available to meet the needs of customers. Skin care products such as soap are frequently used. The packaging of soap is crucial to preserving its quality. Consequently, they prevent contaminants and atmospheric factors from spoiling them. It's hard to miss the attractive soap boxes on retail shelves. Manufacturers are finding new ways to differentiate their products. Customers tend to choose the soap brand with an attractive presentation among the several available on the market. Your brand is highlighted and recognizable with custom soap packaging. If you own a soap business and want to make your own custom-sized soap packaging. You can follow these simple steps to help you along the way:
Material Selection For Soap Boxes:
Making soap packaging boxesbegins with choosing the right material. Studying market trends is necessary for this purpose. Go for the trendy material. Various entrepreneurs prefer Kraft paper for packaging soap. Furthermore, it provides the best protection for soaps. Eco-friendliness is one of its advantages. It does not add much weight to the product since it is lightweight. As a result, shipping costs are reduced. To save money, it is wise to purchase the material in bulk. Dust, contamination, and heat can be prevented with Kraft soap boxes.
Product Dimensions:
To make custom soap boxes for your brand, you should work on the product's dimensions. By working on dimensions, a perfect-sized box is created with little or no movement. In this way, the soap is kept in place and protected from damage. First, measure the height, width, and length of your soaps. Moreover, you may need to consider their shape before packaging them. For square or rectangular soaps, traditional boxes are a good option. Alternatively, you may work with different box shapes, such as hexagons, circles, and ovals. Lastly, cut the material according to the measurements. In order to place the soaps easily inside the box, keep a margin of half an inch to one inch.
Decide On A Soap Box Style:
As soon as you have finalized the dimensions, you can design your soap's box. Most commonly, kraft boxes with top and bottom closures are used. The templates are printed on a single sheet of paper. To create a box, the template is folded in a unique way. The items are shipped flat. Due to such an easy assembly mechanism, manufacturers are able to assemble the box quickly when needed. To show your creativity, you can also create different box styles. It is a good idea to design clear window soap boxes. The outside appearance of an item always draws customers.
Transparency affects purchase behavior in a positive way. You can also experiment with different soap box shapes. Innovation always attracts customers. Soap gift boxes wholesale can be created by incorporating sleeves into your packaging. You should also consider inserts, dividers, or handles according to your needs. Thus, they are also part of the box style. Regardless of the design you choose, finalize its template and print it on the raw material you need. With a sharp knife or a cutting machine, trim its ends.
Printing Options Analysis:
The main focus should be on printing. It can completely change the look of your product. Soap boxes need to be attractive no matter how well your products are manufactured. As a result, your brand will be more visible and will be highlighted. Brown soap packaging will never attract customers. Examine different printing techniques. Choose the best option that suits your requirements and budget. Decide on the color scheme and artwork for the box. Therefore, you can choose a minimalistic or eye-catching packaging design.
To make the soap boxes more appealing, you can also add floral patterns. You should choose a design that matches your brand's identity. In addition to printing, there are other options. Go for printed labels if you are starting a new business on a budget. A branded sticker can be attached to the top of a recyclable wrapper for your soap.
This method can also be used to create soap gift boxes. You can attach a custom gift tag with the necessary information to them. As a result, such packaging is able to attract customers' attention.
Collect The Information For The Soap Boxes
The printing of valuable information on soap boxes is necessary regardless of the size of your business. Legally, it must be done. Providing helpful information to customers increases their trust in your brand. Gather all the packaging details. Moreover, it includes the brand's name, logo, product details, ingredients, bar code, and other manufacturer information. Soap is a skin care product that is sensitive.
You should mention it as a precaution if its manufacturing materials may do harm to certain skin types or cause itching. It should be transparent to provide all the information. If necessary, you can attach unique informatory labels. In the case of soap made from herbal ingredients, you can attach a custom label stating "100% Natural". Therefore, it is a great way to reach a large audience.
Wrap Your Product!
The time has come to package your custom soap boxes. The first step is to place the soap inside the box. Before inserting the soap into the box, you may wrap it in additional paper. Users will experience a superior box-opening experience as a result. To succeed in the marketplace, you must create eye-catching custom-sized soap packaging.
Your brand will be highlighted and recognizable by custom soap boxes. Additionally, you can make custom-sized soap packaging on your own if you are in the soap business. Thus, many soap brands are available in the market, and those with attractive packaging attract customers.
soap gift boxes,Soap boxes,Kraft soap boxes,Kraft paper for packaging soap,soap packaging boxes,custom soap packaging,Soap gift boxes wholesale