Why do you need Custom Countertop Display Boxes?
Views: 5 Author: Site Editor Publish Time: 2022-06-30 Origin: Site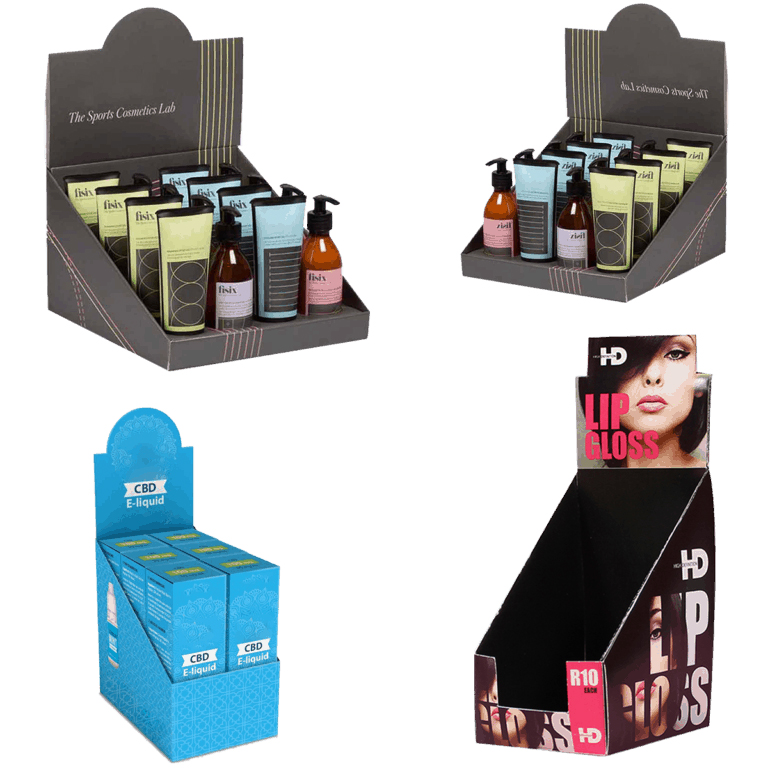 Custom Display Boxes for Countertops:
We all know that a great first impression leaves a lasting impression on your visitors. Get the perfect design custom cardboard countertop display boxes in amazing prints and sustainable designs with 100% recyclable material that keeps the product more alluring and fascinating for the buyers. So, what you need to do is to choose the right material and company to create the stunning look of the custom printed boxes. Here are some things to consider when customizing a display box that will help you to select the best and most stunning look. Consider factors such as:
What material is suitable for Custom Countertop Display Boxes?
This can be accomplished only by displaying the latest and most alluring products in high-quality packaging with various box designs displayed on the counter. Therefore, countertop display boxes make the best packaging for your products display. Additionally, you are looking for packaging materials of the highest quality. You don't have to worry; we're here to satisfy your box packaging needs. Corrugated, paper, and Kraft are good materials to choose from.
Clients can, however, choose to buy recyclable, environmentally friendly packaging. Alternatively, clients can choose eco-friendly packaging that is easily recyclable. In contrast, our material can be converted into a variety of display packaging types. Further, we can provide you with cardboard countertop display boxes at any time. We are recommending your box design. Persuade buyers to purchase using the most innovative techniques on the market.
We can print Custom Countertop Display Boxes for you:
Your brand will be negatively impacted when you have drab packaging on your counters. You must therefore use the most recent printing techniques on the retail display packaging to attract customers. Due to this, we have digital, offset, onset, and screen printing processes for producing perfect and professional results. The box is brightly colored. Additionally, our printing professionals utilize the most modern technologies to produce vibrant color boxes.
To make the custom display countertop boxes more appealing, you can choose from four standard CMYK and PMS colors. Alternatively, we can use this color scheme to add freshness to the boxes and make them more appealing. Utilize your favorite colors so that you can grab the buyer's attention.
Get the Custom Countertop Display Packaging at wholesale:
To stand out in those aisles, you'll want your packaging to be up to the task. The goal of a countertop display box is to make displaying, as safe as possible, and selling as many things as possible. As a result, a countertop display box can be used for promoting and enhancing new products, or it can be customized for a particular purpose, a specific ad campaign, and it is best to place it near checkout stations to drive impulse purchases.
As a reminder, we offer discounts and sales on custom countertop display boxes, so you do not have to worry about box prices. Alternatively, you may keep up with our upcoming deals by following our social media sites, which will allow you to find them very easily. Relax and order personalized boxes within your budget. In addition, our prices are more reasonable and cheap in comparison to others.
You can enhance Custom Countertop Display Packaging with various add-on features:
Advertising is crucial for attracting customers' attention. Hence, countertop display boxes are the best solution for creating spectacular logos on packaging that will be delivered at your doorstep. In addition, our customization specialists provide you with options like embossing/debossing and raised inks to enhance the beauty of the box's base.
Silver/gold foiling and gloss/matt lamination, however, will give the piece a more interesting appearance. Additionally, the aqueous coating creates a more appealing appearance while protecting the custom countertop display boxes from water. Additionally, we can provide PVC sheets for your tray boxes to protect your products from dust, damage, and chemicals. Make your brand stand out by ordering our customized boxes.
Why us?
Because we developed amazing designs and fresh colors for our cardboard counter display boxes, Xiandagiftbox.com is known for attracting clients. Additionally, you will get a free quote, no die or plate costs, and free design assistance.
Why don't you just inquire as to what you are looking for?
We will assist you in any way we can to make life easier for you. Before deciding to place an order for a sample of our custom countertop display packaging, you can receive a free mock-up and a physical sample. As a result, we are working on it right now to ensure that your order arrives on time.