Why choose our custom christmas gift boxes
Views: 207 Author: xianda Publish Time: 2023-09-14 Origin: Site Inquire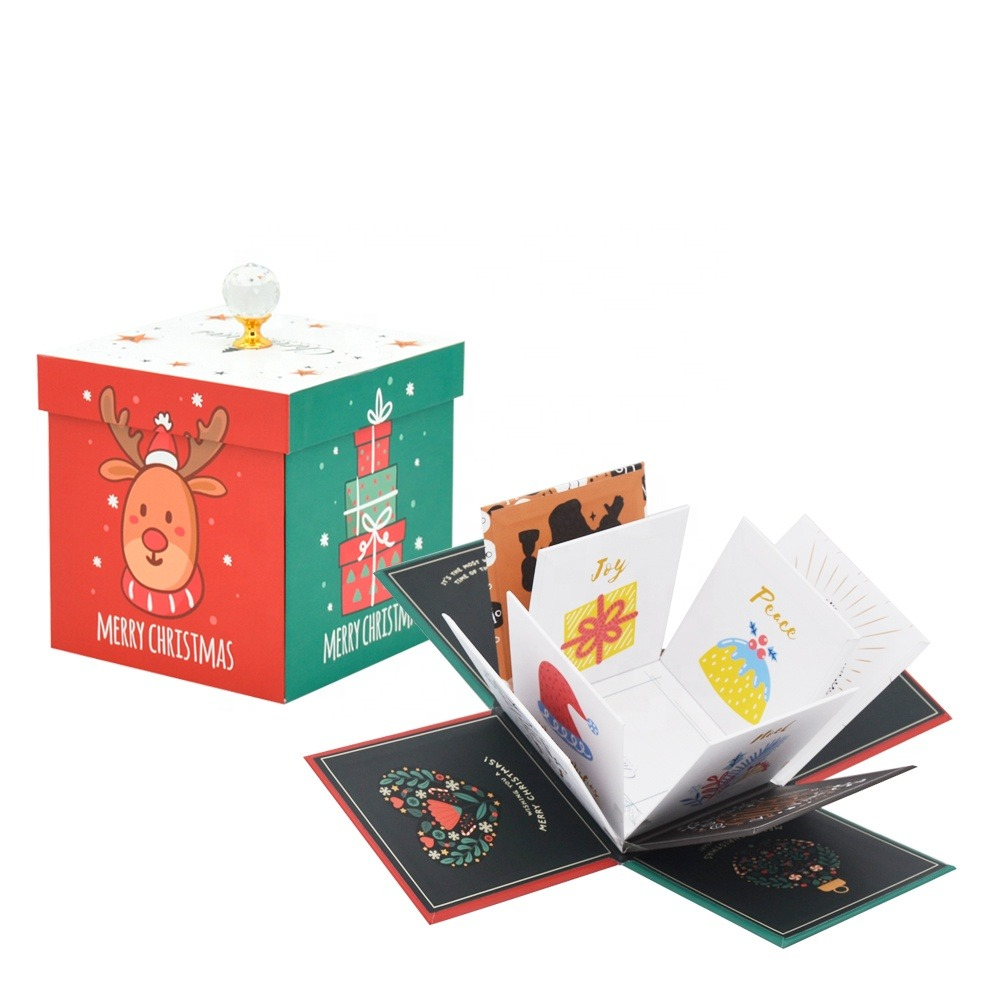 Our custom Christmas gift boxes are becoming more and more popular. Many people choose personalized packaging options to add a special touch to their holiday gifts. We'll discuss why you should choose us for your custom Christmas gift boxes. We know that every gift is unique and we strive to create packaging solutions that reflect that personality.Additionally, we can add a custom logo, message, or anything else personalized you want to make your gift box truly personal and memorable.

1. Christmas gift box material
Our custom gift boxes prioritize the use of high quality materials. We know that gift giving plays an important role in making a lasting impression. Therefore, we ensure that all boxes are made from durable materials that not only look great but also protect your gifts. Our boxes are engineered to withstand the rigors of shipping and handling, ensuring your gifts arrive in perfect condition.

2. Xianda printing factory are attractive to customers
We have a variety of design options to suit every taste and preference. Our talented team of designers can create unique and eye-catching designs to make your gift boxes stand out from the crowd. Whether you want a traditional Christmas theme or a more modern, stylish theme, we can cater to your specific requirements.

When packaging is customized, it has the potential to catch the customer's eye. In gift box packaging, there are many options to add a personal touch, from design to style choices, they can be customized according to customer requirements, making the gift packaging more attractive to customers.
Everyone is interested in custom Christmas gift boxes because of the personalized and beautiful way they put in the packaging. This creates unquestionable trust in the product among customers and makes them choose it again and again.


3. The demand for customized Christmas gift boxes is strong

According to the survey statistics of enterprises, it is estimated that the demand for personalized gift boxes during the festival is very large. This is why many manufacturers choose Xianda printing and packaging, because it allows you to tailor packaging according to customer needs.

Customized Christmas gift boxes have become an even more popular product during the festive season due to their charming appearance, and everyone seems to be looking for packaging that is suitable to carry around.
4. Unlimited customization possibilities for customized Christmas gift boxes
Custom box packaging provides a unique touch in a cardboard gift box. There are unique styles of printing such as digital printing, offset printing, CMYK printing, PMS printing. Our team of digital graphics experts will help you every step of the way and realize your vision for your product packaging. We can help you make pre-production samples quickly, the sample time is 3-7 days, and the samples are available for customer inspection and confirmation after completion. and work closely with you throughout the entire design, production and delivery process to ensure everything is exactly as you envisioned. Finally, we offer competitive prices without compromising on quality.

5. Choice of various styles of gift boxes
Customized Christmas gift boxes come in various styles, such as handmade gift boxes, kraft paper boxes,christmas folding box, corrugated boxes, cardboard gift boxes, etc. They are diverse in style, beautiful and eye-catching. Our factory has great options for ordering additional details including glossy/matte lamination, spot UV, gold/silver foil (foil), disappearing, embossing/embossing, water-based coating, flocking, texturing.

Make the experience of customizing your Christmas gift box even more valuable.
Target:
Our target is to make custom gift boxes accessible to everyone, allowing you to create a memorable, personalized gift experience without breaking the bank. With our wide range of designs, high-quality materials, flexible customization options, focus on customer satisfaction, and competitive pricing, we believe our Xianda Printing Factory is the ideal choice. Trust us to create a stunning personalized gift box to make your Christmas gift even more special and memorable