What are the advantages and disadvantages of wooden wine box packaging?
Views: 4 Author: Site Editor Publish Time: 2022-07-04 Origin: Site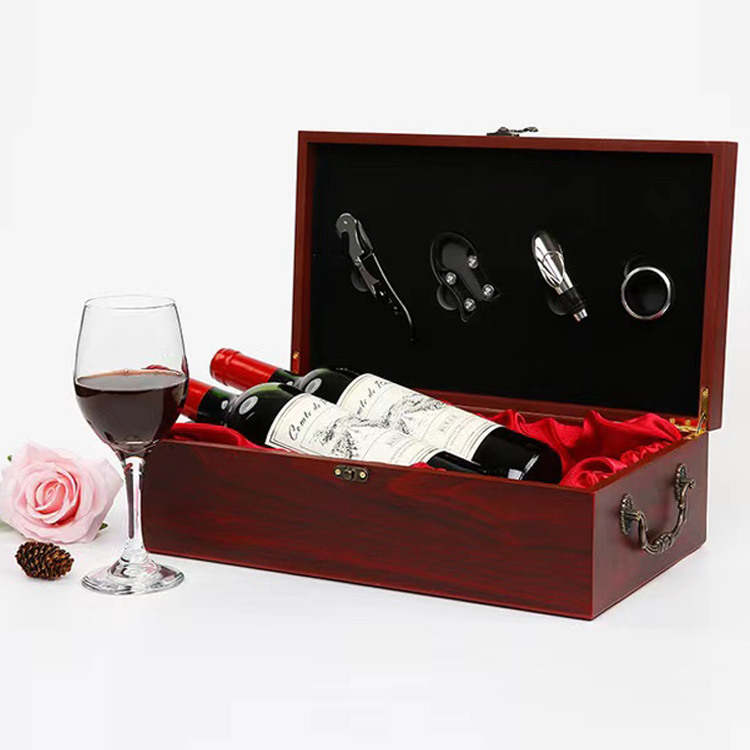 Its grade definitely cannot be compared with that of the red wine leather boxes, but compared to other packaging such as paper boxes, it clearly belongs to the grade out of a chip. The wooden wine box packaging meets the fashion needs of the majority of people. During the production process, there are many easy steps, but it is not easy to make good. What are the advantages and disadvantages of red wine wooden box packaging? Ask Xianda to introduce you.

First, let me briefly discuss the disadvantages of wooden wine box packaging. Of course, any product has advantages and disadvantages, so the disadvantages of wooden wine box packaging are not worth mentioning.

Firstly, wooden wine boxes have certain disadvantages
1. Pine wood boxes are not exposed to sunlight, which is easily discolored.
Due to pine's high water content and soft texture, it is not as solid as other solid woods, prone to cracking and deformation.
In addition, there is a worrying disadvantage, if you ignore the maintenance of the box, after exposure to the sun, pine boxes will appear discolored and affect their natural beauty.

2. Pine wood boxes are not moisture-proof, they can discolor from moisture.
In humid weather, pine wood boxes are prone to discoloration in the period of southern southern days.
After reading the article on the advantages and disadvantages of wooden wine box packaging, I believe that we need to have an understanding, so that, in the future, we can continue using wooden boxes and avoiding their shortcomings. For long-term use and storage of wooden box packaging products. The explanation of this article is intended to be helpful to everyone.




Secondly, wooden wine boxes have many advantages
In addition to improving the quality of the gift and preserving the product, wooden boxes are ideal for packaging drinking products such as wine. The advantages of using wooden boxes are listed below.
1. Ornamental
Wooden boxes not only have a rustic and heavy texture, but the technology is also very sophisticated, so they bring people a very strong ornamental effect

2. Preserve
A wooden box can protect products from collision and damage, and can last longer than boxes made of other materials. Some boxes are also waterproof.

3. Color versatility
Paint spraying process is used for the surface of the wooden box packaging crafts, the paint surface has a matte finish with a retro style, the hand touch is very smooth, feels good in the hand.


In terms of paint color, there are green pure natural style, elegant red, calm and solemn black, and playful and lovely violet color.