Display Boxes Provide Perfection with Style
Views: 235 Author: XianDa Publish Time: 2023-11-21 Origin: Site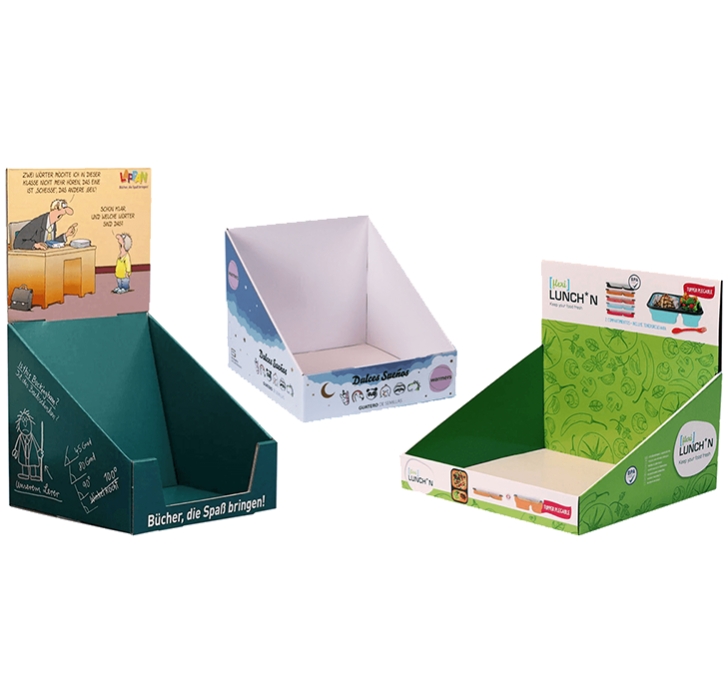 One of the primary functions of boxes is to protect their contents. Display boxes provide an extra layer of protection to help prevent damage during handling and shipment. This ensures that consumers receive their goods in perfect condition, which is critical for brand reputation and customer satisfaction. They are extremely useful and necessary tools in the retail and marketing industries. Similarly, they are critical components of any company's branding and presentation strategy because they protect and display merchandise. They are also necessary for attracting new customers and increasing revenue. These attractive boxes can be customized to complement the product's aesthetics and brand identification.
1. Display boxes aid in the selection of the best suit to attract attention
One of the advantages of boxes is their adaptability. They come in a variety of sizes and shapes, allowing businesses to choose the one that best suits their products. Customization can include a variety of elements, such as color, graphics, and material selection, allowing businesses to create a unique and captivating display. Display boxes not only look nice, but they also allow you to communicate important information about the product. They are a miniature advertising platform on the store shelf that displays everything from product details and benefits to usage instructions and branding messaging. These cleverly designed solutions can catch the attention of consumers and entice them to pick up the goods and learn more.
2. Use display boxes to promote impulse purchases and context
To stand out in today's cutthroat market competition, businesses need every advantage they can get. Display boxes are a cost-effective and efficient way to accomplish this. Businesses that invest in premium boxes that complement their product offerings and corporate identity can encourage customers to make repeat purchases and increase sales. Their sophisticated and eye-catching design may entice customers to try the products contained within. They even have built-in lighting to improve the overall appearance and draw attention to the contents. This is because visually appealing solutions attract customers, create a sense of perceived value, and encourage impulsive purchases.
3. Cosmetic boxes help to maintain product quality by increasing product effectiveness
When a product is properly packaged, it remains safe and undamaged until it reaches the customer. Cosmetic boxes are essential in the world of personal care and cosmetics. They are critical to marketing strategy, product protection, and brand recognition. It serves as a declaration, a reflection of the brand's principles, and a tool for attracting and retaining customers in a competitive market. As a result, the delicate beauty products inside are protected by this protective packaging. The primary goal of packing is to protect the goods from outside factors such as dust, moisture, light, and temperature changes. These elements have the potential to degrade the quality of cosmetics, reduce their effectiveness, or endanger the skin.
Make a wise investment to pique interest because many cosmetics contain light- and air-sensitive ingredients. Products exposed to these factors may degrade faster. As a result, cosmetic manufacturers invest in packaging solutions that provide an airtight and light-resistant environment to maintain the product's quality and effectiveness for a longer period. Cosmetic boxes not only protect products but also play an important role in communicating a brand's identity and image. The package is frequently the first point of contact between a consumer and a product. When browsing online or on store shelves, potential buyers are drawn to packaging. As a result, if they are visually appealing and well-designed, they can leave a lasting impression and pique the buyer's interest.
4. Cosmetic boxes are becoming increasingly important for promotional campaigns
Boxes are used by brands to convey their values and to tell a story. Customers can interact more deeply with the company through cosmetic boxes, which serve as a canvas for branding and narrative. As a result, these boxes are critical in advertising and promotion campaigns. Packaging acts as a silent salesperson by providing customers with useful information and influencing their purchasing decisions. They are essential in terms of personal care and cosmetics. In addition to being protective containers, these packaging options are effective marketing tools. They come to appeal to customers and communicate the brand's identity, with an eye toward both aesthetics and utility.
5. Custom Boxes help products stand out in today's market
In a competitive market, a unique package can help it stand out and attract potential buyers. Their distinctive designs can make a lasting impression and increase product recall. Many businesses use environmentally friendly packaging to reduce their environmental impact. Custom boxes enable businesses to create packaging that conveys their message and company identity. Similarly, by printing unique designs, logos, and messaging on them, businesses can establish a strong brand presence. The use of this branding strategy increases customer loyalty and brand recognition. As a result, businesses have a great opportunity to differentiate themselves from the competition.
6. Lightweight products are safely handled by custom boxes
Boxes have the distinct advantage of being environmentally friendly. Because they are made to precisely fit the dimensions of the items they are intended to hold, custom boxes ensure a tight and secure fit. This improves the overall presentation and protects the product during transit. Dividers, compartments, and custom inserts can be added to keep things organized and damage-free. Their materials can also be tailored to the needs of the product. They can be customized to fit any item, whether it is lightweight and requires little packing or fragile and requires additional protection. As a result, this personalization ensures that the package performs and appears as intended.