Custom Card Boxes are a beloved tradition
Views: 5 Author: Site Editor Publish Time: 2022-09-13 Origin: Site Inquire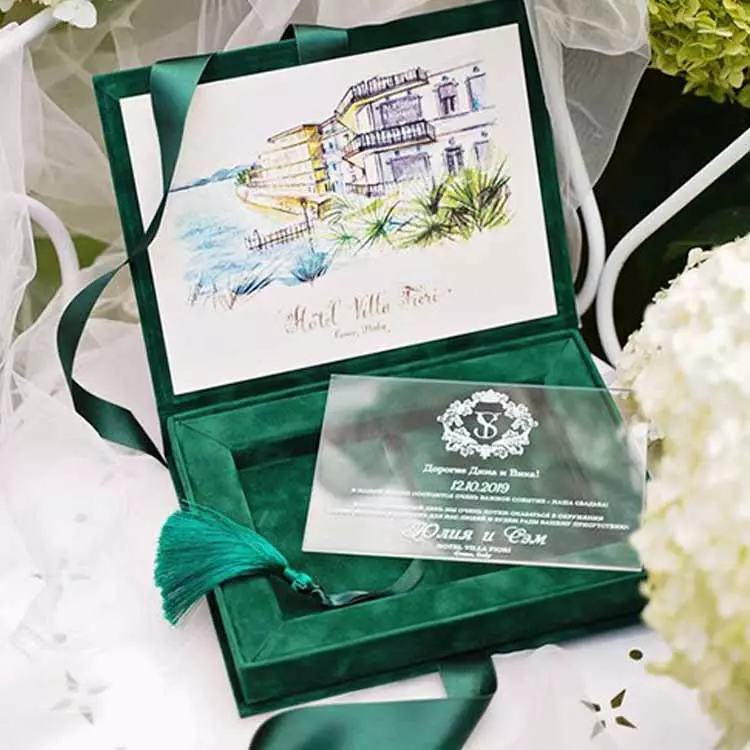 Cards are a wonderful way of expressing your emotions to your loved ones and to welcome them to an auspicious event. They are a wonderful way to express your emotions and love. Aside from invitations, cards can also be used as a gifting option along with invitations. Whenever we think of cards, we are reminded of the love and affection we have for the people we love. In a way, cards are a way for your loved ones to convey the message that they are always there to remember your happy memories and that they care for you.
Card boxes are excellently designed by Custom Boxes. We offer a wide variety of options when it comes to designing and printing the card boxes we produce. Sending custom card boxes to your loved ones for birthdays, weddings, and parties is one of the most novel ways to illuminate and impress them. In order to make the best impression on your recipient, you should present a gift card in a custom card box. When it comes to business parties and other formal gatherings, gift card boxes can be a highly effective way for you to market your brand name effectively to your guests.
Modern Designs:
It is well known that Xiandagiftbox.com offers out of this world color combinations and designing schemes. Since cards represent happiness and cherished occasions, custom card boxes give your cards the most lustrous outfit to draw attention and make them eye candy. The possibilities for designing card boxes with the most brilliant style are endless, and even using the most brilliant options, such as laces, buttons, ribbons, fabric flowers, and much more, can make these boxes more impressive and effective.
Sending and storing wedding invitation cards in custom card boxes is a custom service. Cards from these boxes are said to look more charming and catchy and make your invitations even more auspicious and jovial. Combining white and red colors, along with floral additions, will create an ultimate sensual experience that will be cherished and remembered for a long time.
Invitation card boxes made of custom materials are used extensively for birthday parties because they add a touch of happiness and fun to the special occasion, as well as making your guests feel more special and cared for. In order to create a memorable invitation box, we use vivid colors and advanced printing and finishing options that add brilliance and gloss to your occasions as well as portray your style and artistry.
Choosing custom card boxes for formal events and business parties is a great way to entice potential customers and portray your company logo and product in its best light. In order to make boxes that represent your services, we use colors that match the color combinations of your logo printed on them.
In addition to being an efficient option for storing business cards, custom card boxes are also a good option for shipping cards. In order to keep each and every card safe, we design special boxes that store them carefully and ensure they are accessible at all times. The same can also be said about play cards, which can also be stored to keep them safe from environmental factors.
The premium services listed above are all available at affordable prices for our valued customers. Having a deep understanding of human emotions is what makes us create the most delightful card boxes for your invitations and gift cards that are a wonderful representation of your love and deep emotions. You can experience this world of excellence and premium quality at xiandagiftbox.com.
custom card boxes,card boxes,Invitation card boxes,gift card boxes,gift box