Carboard Chocolate Packaging Boxes Design Ideas
Views: 2 Author: Site Editor Publish Time: 2022-07-16 Origin: Site Inquire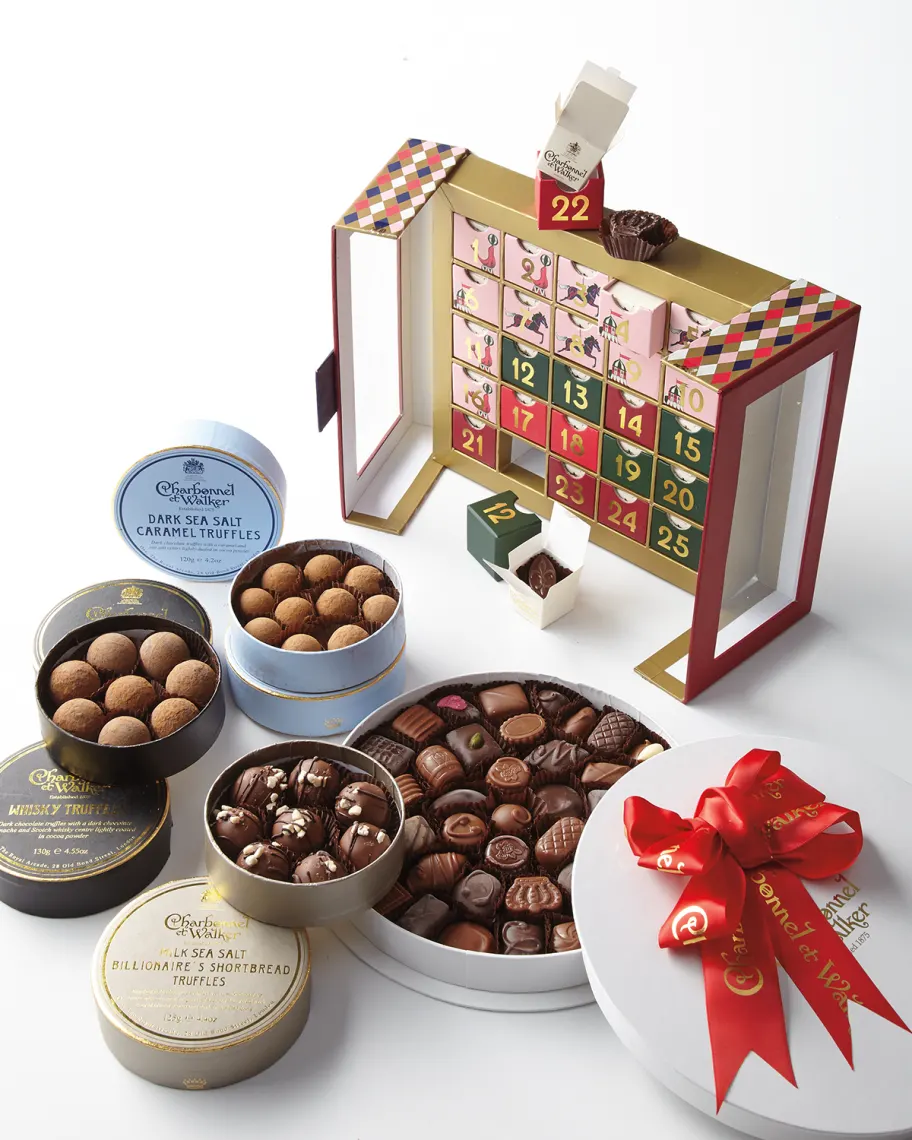 Giving chocolate is arguably one of the easiest and best gifts one can give. You can find chocolate in a variety of flavors and shapes for any occasion or holiday. Globally, the chocolate industry was worth $100 billion in 2014, up $20 billion from 2013. Therefore, chocolate has a global impact that is hard to deny.
As a result, chocolate must be protected at all costs. With a few simple tricks, you can make a carboard chocolate packaging boxes look as attractive as its contents.
Why Carboard Chocolate Packaging Boxes Is Important
There is a common misconception that consumers don't care about shipping boxes or packaging and rush to eat the chocolate inside. However, that's not true.
It has been proven that chocolate packaging and marketing play a much greater role in consumer decisions than one might think. Aspects of the packaging include;
Color

Information on packet

Percentage of chocolate

Nationality of chocolate
Each of these factors plays an important role in determining whether to purchase and who is going to receive the chocolate.
People have a harder time choosing chocolate these days because there are so many different brands available. It is estimated that the chocolate industry is worth $137 billion and shows no signs of slowing down.
This makes it more important for chocolate companies to differentiate themselves from the competition by not relying solely on their product.
Cardboard Chocolate Packaging Boxes Explains Intent
Like chocolate, its gift purpose can be skewed based on its packaging

ging to mean many things. When you're invited over for dinner, you'd like to give your boss a heart-shaped box of chocolates, but don't want to give the same gift to your significant other. Chocolate is delicious in both cases, but one chocolate package is more appropriate than the other.
However, this is also beneficial to companies and marketing. The packaging design for specific events can be changed to give consumers a better reason to purchase your product. Most people purchase chocolate during holidays such as Valentine's Day, Halloween, and Christmas. In this way, companies are able to get the most bang for their buck when they invest in different package designs to suit these occasions.

Chocolate Packaging and Brand Identity
Although cardboard chocolate packaging boxes should emphasize the function and protection of chocolate, it is equally important that they give personality to the product and company.
It has been found that many companies do not take full advantage of logo descriptiveness when communicating company ideals, whether their logos are familiar or unfamiliar.Top companies spend a lot of money researching the perfect logo and brand. Your company can do the same.
Logos are subconsciously associated with shapes and colors. Companies with circular logos are typically associated with being kind-hearted, for example. Consumers typically associate serious and methodical companies with angular logos.
Whether a company chooses one side or the other is up to them. Nevertheless, it's crucial to ensure the company's intention does not get lost in translation.
Standout Chocolate Logos
Logos and boxes that convey the chocolate's purpose are important, but breaking through the mold is equally important. Today, there are too many chocolate bars that blend together. Even if they taste great, it's hard to tell them apart.
The key to remaining in consumers' heads long after they devour your chocolate is to create a memorable, original logo and package. Due to the deep ingrained nature of their logos and packaging, the best chocolate companies only have to update them slightly. Ideally, a logo should:
An Aesthetic Appeal: Customers should easily look at the packages and understand the message.

Versatility: Good cardboard chocolate packaging boxes look great in factories, on delivery trucks, and in magazines. It should especially look great on shelves in grocery stores.

Relevance: Try to incorporate other aspects of the industry into the packaging design to explain the gift's intent. Try incorporating something from the company's foreign roots into the design.
Chocolate Packaging Representing Your Brands Voice
Cardboard chocolate packaging boxes communicate everything about the quality of the chocolate and company. Shipping packaging and display packaging for chocolate brands must be taken as seriously as their contents.
Our companies have referred to put so much thought into all the steps of chocolate's journey, not just the chocolate itself, so that their chocolate stands out in the sea of competitors.
Start designing your custom chocolate packaging today by visiting Box Genie.